Elite Auto & Glass replaces many new pieces of glass each year. This is why so many people trust us to repair their vehicles. We believe that it is a conbination of price, convenience and quality, but most importantly TRUST.
With the industry's leading equipment being used, we are happy to stand by our work.
Over 20 years of vehicle glass repair & replacement
Trust us to keep you and your vehicle on the road
Industry leading equipment used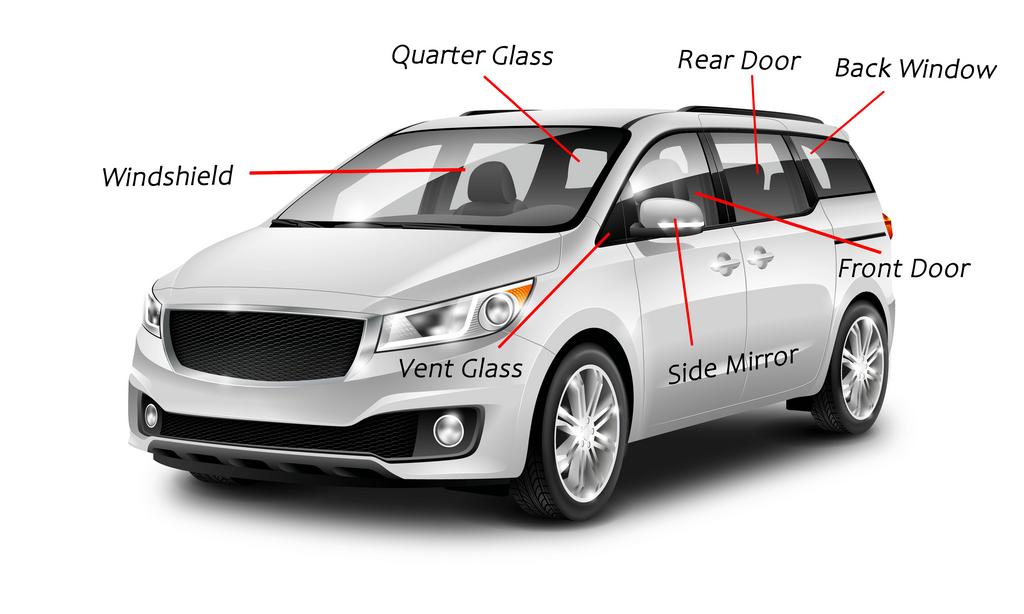 If your windshield is damaged beyond repair, we'll replace it using the highest quality materials available. We provide windshield replacement services for all vehicle makes and models. Our auto glass replacement Techs are equipped with the latest tools and equipment to fix virtually all types of windshields. We use the highest quality replacement auto glass available to provide our valued
customers with windshield replacement repairs that last.
The windshield is an integral part of your vehicle's overall safety system and if compromised, it requires fixing immediately to ensure your safety on the road. If your windshield is beyond repair and requires replacing, then look no further than Elite Auto & Glass Ltd.
Elite Auto & Glass provides windshield replacement services for all vehicle makes and models, and provides installation for all types of replacement auto glass. Contact us today to arrange for your windshield replacement today.
Windshield Auto Glass Replacement Estimates
Elite Auto & Glass provides auto glass replacement estimates for all types of windshields, for both foreign and domestic vehicles. Our shop is equipped to install your replacement windshield with high-quality auto glass and sealants to ensure a safe and proper fit.
To receive an auto glass estimate on your windshield replacement or windshield repair, please use the contact us form below.
If a stone has damaged your windshield, bring your vehicle to Elite Auto & Glass Ltd, We'll assess the damage and recommend the best course of action. Fixing a chipped or cracked windshield takes approx 30 minutes and only costs a fraction of windshield replacement. To determine if your windshield chip or crack is repairable, contact Elite Auto & Glass Ltd Today.
If chips cant be repaired a windshield replacement might be required.
Our Lifetime Windshield Guarantee
We stand behind every windshield replacement, That's why we are proud to offer a Lifetime
Guarantee on all of our work. Your windshield replacement is warranted against air and water leaks for as long as you own the vehicle and 30 days against any manufacturing defects, distortions or imperfections.
Our guarantee does not include: Damage due to vandalism, accidents, theft, incidental wear & tear (i.e. rock chips) or vehicle body deterioration (rust)
Our Lifetime Windshield Repair Guarantee
If you're not satisfied with the finished windshield repair, or the chip repair fails Elite Auto & Glass 
will credit the cost of the chip repair towards a new windshield and we will install it for you.
How Much to Repair or Replace
The windscreen repair or windscreen replacement cost can depend on a number of factors, including the make and model of your vehicle as well as whether or not your car is insured.
Insurance Claims Process for Windshield Repair.
If you have comprehensive insurance cover. You will not have to pay your deductible, so it is absolutely free of charge for you. And, when you are dealing with a reputed windshield repair company such as Elite Auto & Glass, you don't even have to worry about handling the claim. We will take care of it all for you.
Insurance Claims Process for Windshield Replacement.
If after our experts have inspected your windshield, and have recommended a windshield replacement, you should be pleased to know that your comprehensive insurance cover will bear the cost of the replacement, your insurance company will ask you to pay the deductible amount on your policy, Some insurance companies offer a disappearing deductible feature which could mean your deductible may be lower or maybe zero if you have had the policy with them for a long time, our staff at Elite Auto & Glass, We will take care of it all for you.
Our expert technicians will carefully analyze the damage caused to your windshield and then diagnose whether your windshield requires repair or replacement. We will never recommend a windshield replacement when a small rock chip can be fixed Our technicians will perform the most efficient job to make your windshield absolutely safe to drive again. And we will directly coordinate with your insurance provider. So, there is absolutely nothing you have to do, call us today!
When it comes to professional car windshield replacement, there's no better choice. Get in touch with our friendly team today for more details about our replacement glass services, Alternatively, you can request a quote and make a booking at your earliest convenience.
Hours
Mon - Friday 8:00am - 5:00pm
Sat & Sun Closed